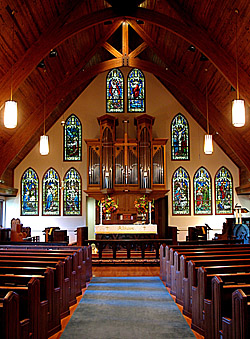 Most of the anthems posted here are arrangements I have made during thirty years as director of the adult choir of St. James Episcopal Church in Greenville, South Carolina. To the wonderful choir members who tested these anthems with me, and to Marian Willard Blackwell, my wife and collaborator, I dedicate this website. Marian and I would love to hear from you, particularly if you make any use of these anthems in worship or performance: ablackwell@charter.net.
Readers might also be interested in my blog, Modalities.
Anthems
* © 2012, Albert Blackwell. These anthems are free for downloading and use, including performance, under the terms of the license below. Any reuse or distribution of these anthems must bear the following attribution: "Copyright 2012, Albert Blackwell. Creative Commons License at http://creativecommons.org/licenses/by-nc-sa/3.0/."


Free Anthems for Church Choirs by Albert Blackwell is licensed under a Creative Commons Attribution-NonCommercial-ShareAlike 3.0 Unported License.